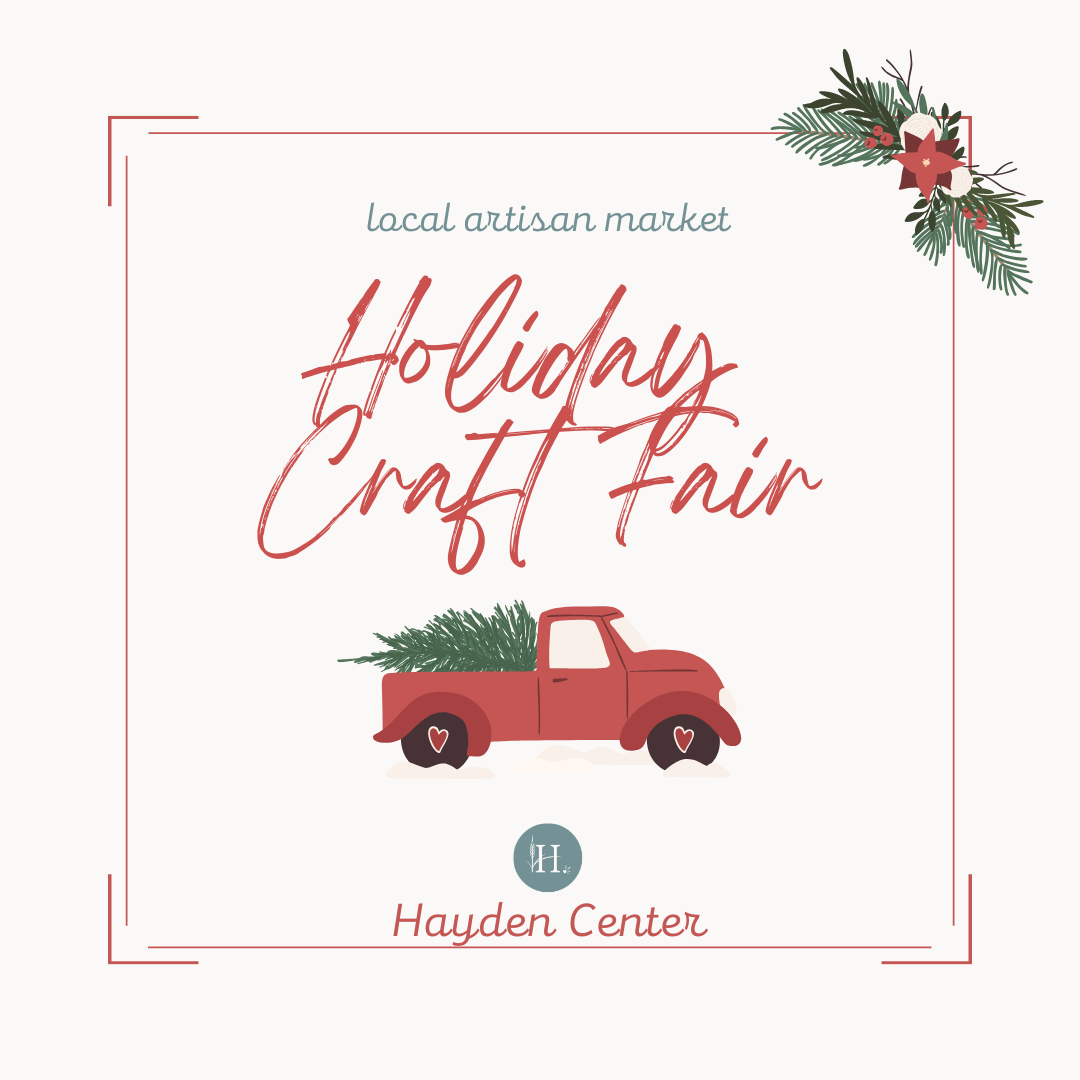 13 Sep

Town SEEKING VENDORS for the Holiday Craft Fair

The Town of Hayden is eagerly preparing for one of the community's favorite events: the Holiday Craft Fair.  Scheduled for November 5th, we are anticipating an even larger selection of local artisan vendors this year.  

Are you a local artist or craftsman?  Then we'd love for you to join us in creating an amazing collection of goodies for our neighbors.  

Located at the Hayden Center, everyone will be welcome to shop & gather to kick off the holiday season together.  
APPLICATIONS ARE DUE BY 10/12/22!
Venue: The Craft Fair will be in the gymnasium at the Hayden Center, 495 West Jefferson Avenue in Hayden.  Parking at the Hayden Center lot will be limited to customers.  
Set-up & Breakdown: Set up is on Sunday starting at 6:00 a.m. Your booth must be set up by 9:00. We have plenty of chairs but a limited number of folding tables that can be checked out to vendors. Tear down will not be until 3:00. Each vendor is responsible for their own booth set up and clean up. 
Booth Information: Each booth space is 10' x 10'.  Please make note on your application if you need electricity, only a few booths will have access. No fundraising booths. No commercial goods or products.  
Cost: Each booth costs $50, payable by cash, credit card or check made out to Town of Hayden. If you would like to pay by credit card, please call the Hayden Center at (970) 276-0500. 
Sales Tax: All vendors are required to have a Special Event License (DR 0589). Vendors are responsible for paying sales tax on items sold. Vendor information with be shared with the Department of Revenue after the event. All vendors are required to submit a copy of their sales tax license. You will not be allowed to set up your booth if we do not have a copy of your special event license. 
Food Applicants: You must comply with State of Colorado rules and regulations. No exceptions. Food retail vendors will not be able to provide food samples to visitor (unless prepackaged or individual servings). For more information, please see:  https://www.colorado.gov/pacific/sites/default/files/DEHS_CtgFds_Act2016.pdf 
HOW TO APPLY TO BE A VENDOR:
Applications are due October 12th. You will be notified via email by October 15th.