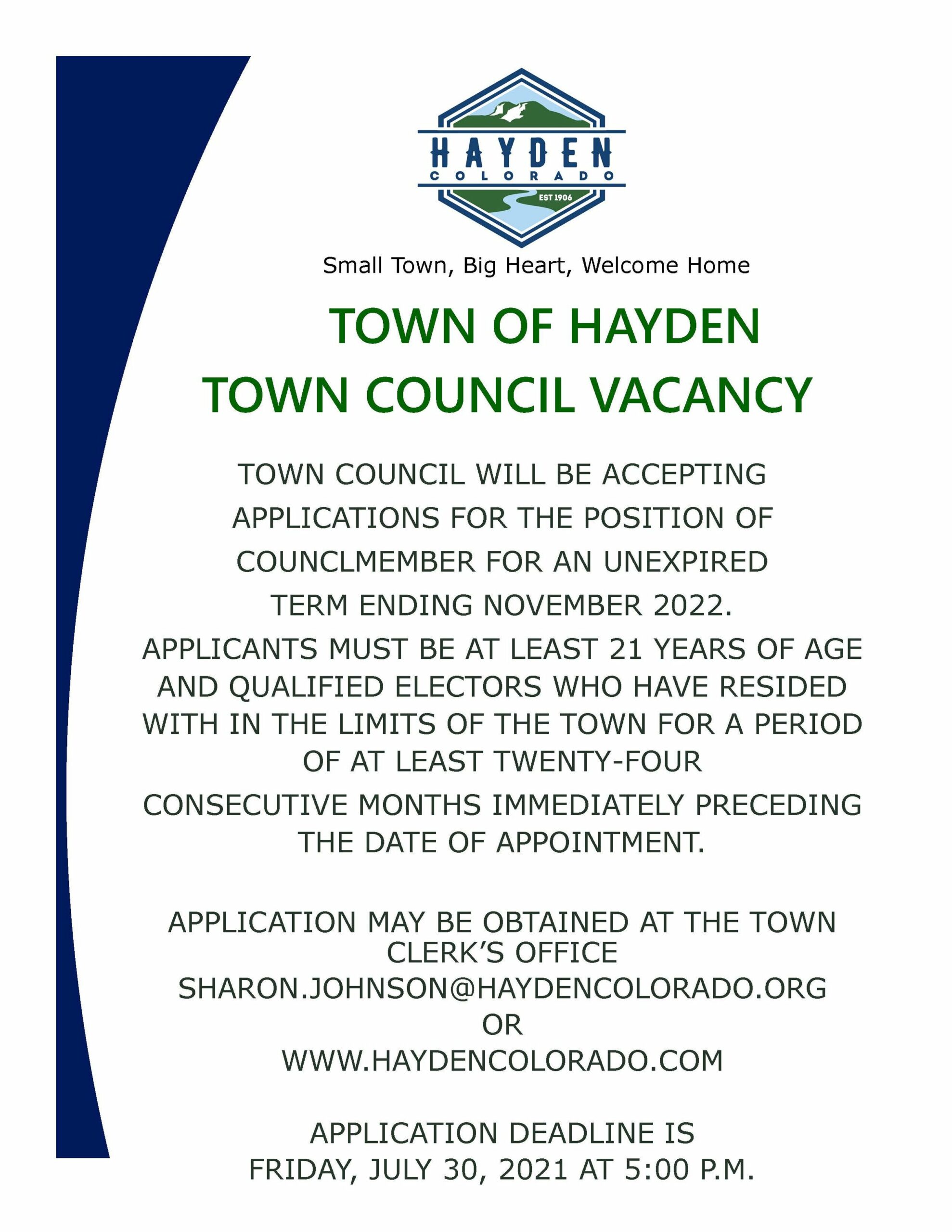 19 Jul

TOWN COUNCIL VACANCY
TOWN COUNCIL VACANCY
TOWN COUNCIL WILL BE ACCEPTING APPLICATIONS FOR THE POSITION OF COUNCILMEMBER FOR AN UNEXPIRED TERM ENDING NOVEMBER 2022. APPLICANTS MUST BE AT LEAST 21 YEARS OF AGE AND QUALIFIED ELECTORS WHO HAVE RESIDED WITH IN THE LIMITS OF THE TOWN FOR A PERIOD OF AT LEAST TWENTY-FOUR CONSECUTIVE MONTHS IMMEDIATELY PRECEDING THE DATE OF APPOINTMENT.
APPLICATION MAY BE OBTAINED AT THE TOWN CLERK'S OFFICE SHARON.JOHNSON@HAYDENCOLORADO.ORG
APPLICATION DEADLINE IS FRIDAY, JULY 30, 2021 AT 5:00 P.M. APPLICATIONS SHOULD BE SUBMITTED ELECTRONICALLY TO SHARON JOHNSON, TOWN CLERK, AT THE EMAIL ABOVE.
Town of Hayden Council Vacancy Flyer