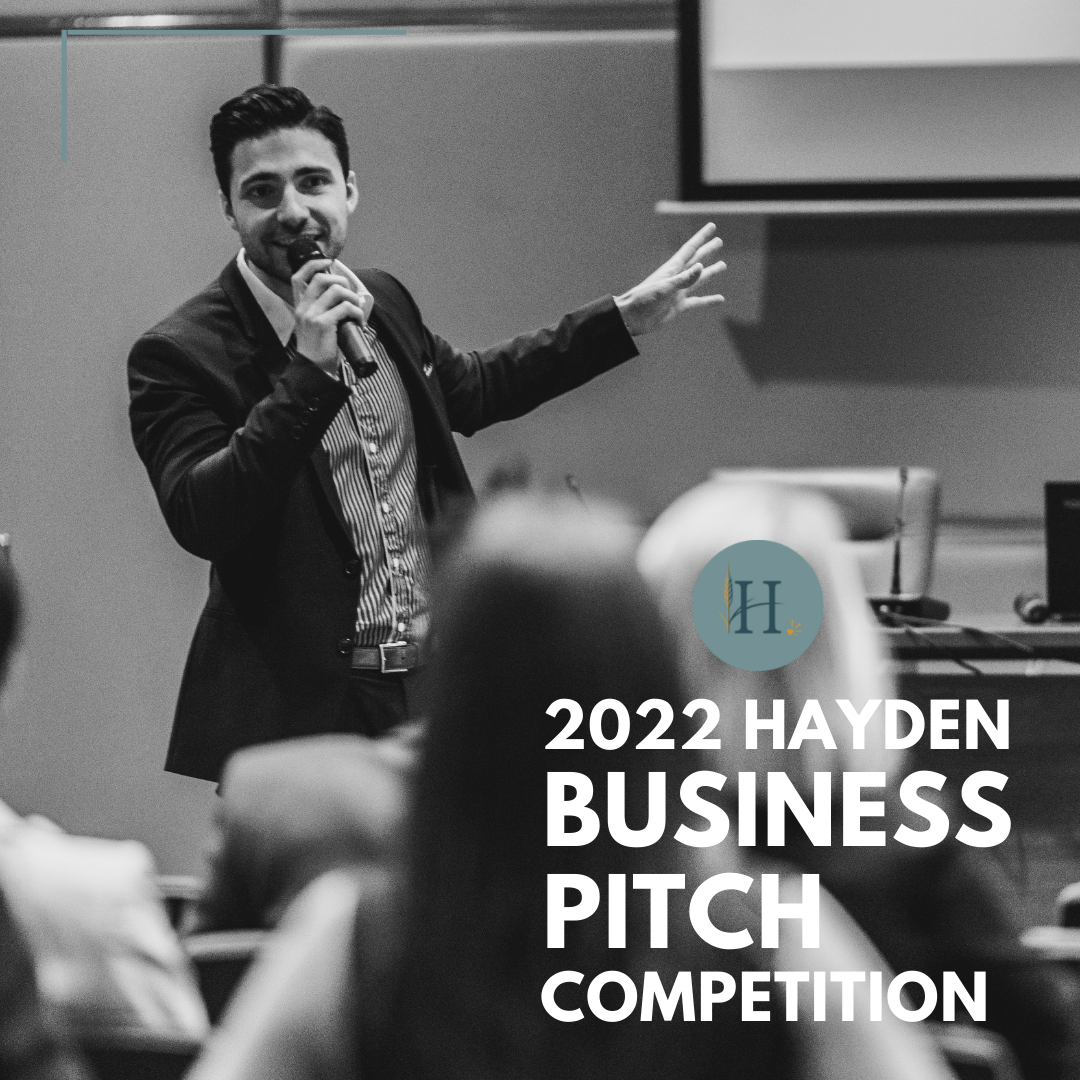 06 Oct

Hayden's 2022 Business Pitch Competition is Accepting Applications!
Looking for a launch pad for your business?
The Town of Hayden is gearing up for its annual Business Pitch Competition, scheduled for November 12th at the Hayden Center. Last year's event was wildly successful and the winner, Yampa Valley Entertainment has reaped the benefits of their prize.  
This year, the town is getting ready for an even bigger event – more prizes and additional ways to win. 
The first-place winner will receive $10,000, the second place winner will receive up to $5,000, and the third place winner will receive up to $3,000. The winning women or minority owned business will receive an additional $5,000.  
The competition aims to empower local entrepreneurs to start or expand their businesses in Hayden. The competition is intended to support businesses that provide significant economic and community impacts and businesses that may have less access to traditional sources of capital. Judges will be scoring pitches based on the business' pitch, the feasibility of their business, and the economic and community impacts of the business. 
REQUIREMENTS
All applicants must:
Be a New Business (A business that has yet to start operations or began operations in 2022) OR an Existing Business with a Business Expansion Concept (a business that was in operation prior to 2022 and is pitching a Business Expansion Concept that significantly alters their existing business model. Qualifying Business Expansion Concepts will be determined by judges.)
Be located within the Hayden RE-1 School Boundary. Please visit Routt County GIS and turn on the "Routt County School Districts" layer to confirm that your business is within this boundary.
Have completed at least one consulting appointment or educational event through the Small Business Development Council (SBDC), the Yampa Valley Entrepreneurship Center (YVEC), or a related professional organization prior to the pitch competition. This can be done before or after submitting an application. Both the SBDC and YVEC will be holding office hours in Hayden in October and November. These office hours will be communicated with all applicants. You can also email Ashley to set up a consulting appointment or visit the SBDC Website to register for StartUp to ScaleUP Yampa Valley or other events. To get in touch with YVEC you can email Randy or visit the YVEC Website.
PROCESS
The event includes two rounds of pitches to judges that have expertise in business creation and development, marketing or financing businesses, or have a strong understanding of the local economy and culture. The event will be open to the public. During the first round, the applicant will have 5 minutes to pitch their business idea to the judges. Judges will evaluate pitches on the provided rubric. The top 5 businesses will advance to the second round. During the second-round judges will have up to 15 minutes to ask each applicant questions. Judges will determine the top three winning businesses and the winning women or minority owned business.
Applicants should consider the following questions as they formulate their pitches and prepare to answer the judge's questions:
What is the problem and what is your solution?
Who is the market audience and how will you sell to them?
Who is your team and why are they special?
How will you make money?
What is your economic model?
What will be the larger economic impacts of your business?
What will be the community impacts of your business?
Commitment to Equity
The Town of Hayden is dedicated to ensuring that all residents have diverse means and opportunities to thrive. Research shows that women and minority owned businesses experience additional barriers in securing capital to start or expand their businesses. The Town is committed to addressing these barriers by offering additional funding to women and minority owned businesses.
APPLICATION DEADLINE: October 23rd at 11:59pm.